I'm back y'all and ready to share some Texas wine happenings. But on a side note, Lawyer Life has been crazy busy! Anywho, I've found that I love visiting wine country this time of year (as I recently discovered during my visit to Healdsburg) as there are fewer people which means more intimate experiences. And I love a cozy fire, so there's that too. I was actually surprised by all the number of cool events going on and wish I had some time to get out there myself. Check out what's happening in Texas Wine Country.
Texas Fine Wine Retrospective & Perspective Tasting
Join the Texas Fine Wine wineries (Bending Branch, Duchman Family Winery, Pedernales Cellars, and Spicewood Vineyards) for a first of its kind, special retrospective and perspective tasting. During this eye-opening event, each producer will share a library, current release, and a barrel sample of one of their signature wines and provide tasters the opportunity to see how the wines evolve over time. In addition a to learning about how the wines themselves envelope, participants will also learn about the evolution of the Texas wine industry. Having been visiting Texas wineries for over 20 years, I know this will be a fun event. Even better, the event benefits the Wine and Food Foundation.
The event takes place at Spicewood Vineyards on Saturday, February 4 from 2-4pm. Tickets are $75.
Carter Creek Galentine's Day Brunch
What better way to celebrate your best friends & gal pals than with the greatest meal of the day! Enjoy a brunch buffet accompanied by live music, specialty wine cocktails & a movie screening of "Breakfast at Tiffany's." Brunch will feature tasty treats such as a smoked salmon display, fruits & desserts, chicken & waffles, frittatas & omelets, and more!
The event takes place Saturday, February 11  from 9am – 2:30pm. Ticket Info: Brunch Buffet $40 | Kids Buffet $20 | Bottomless Mimosas $20
Carter Creek Super Bowl Watch Party + Cornhole Tournament
If you're there for Saturday brunch, why not make a weekend of it at Carter Creek? Join the fun at Old 290 Brewery & Restaurant for their Super Bowl Buffet featuring all your favorite game day snacks, plus beer specials!
The Super Bowl Buffet runs from 4:30pm – 9:30pm on Sunday, February 12. Ticket Info: $40 Adults | $36 Wine Club Members | $20 Kids Beer Specials | $4 Pints • $14 Pitchers.
Domino Day Pig Roast at Siboney Cellars
I grew up in a domino-playing family, so I really love this event. Siboney Cellars puts on a monthly event called Siboney Domino Day and Pig Roast and it looks like so much fun! It takes place on the third Sunday of each month and features a domino tournament, live music, a pig roast, cigars, Cuban coffee, and yes – wine! One of the owners, Miguel Lecuona, is Cuban and he brings much of his background to the winery. Growing up, the only people I saw play dominoes were black people, so I had no idea Cuban dominoes was even a thing! Well now I know!
The next iteration takes place on Sunday, February 19, 11:30AM and tickets are $40 per person.
Slate Theory's Cupid's Quiver Paired Wine Dinner
The winery's first, and very exclusive, elevated Cupid Quiver Paired Wine Dinner Experience is happening down in the Cave. Y'all know I loved my cave experience with them. Delicious food, elegant wine, and a truly unforgettable time!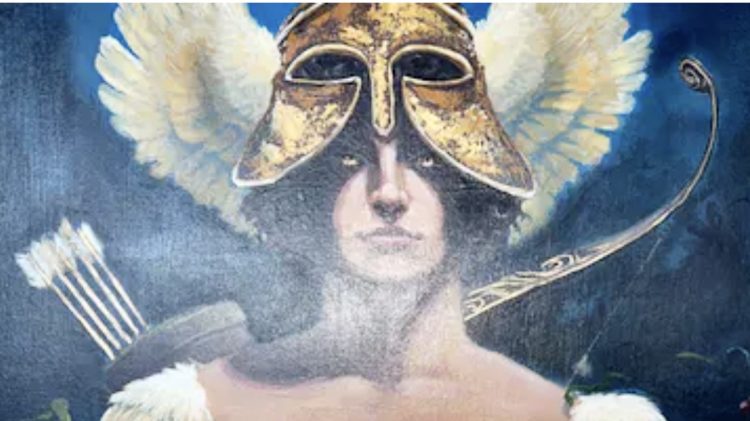 Meet & Greet In The Tasting Room
'Eat Bao Heart Out'
Toasty Brisket Bao
Tangy BBQ Sauce
Paired w/
The Trebbiano
Course I
'Longevity Salad'
Strawberries &
Fresh Greens
Paired w/
Nebbiolo Rose
Course II
'Jian Birds Offering'
Smoked Quail With
Lovers Sauce
Paired w/
The Anti-Social
Course III
'Love On The Range'
Steak & Shrimp w/
Horseradish Hollandaise
Paired w/
The Tannat
Course IV
'Slate Berry Brulee'
Paired w/
The Mentalist
Tickets for this event are $175 + Tax and 20% gratuity. And they are selling like hot cakes!
Spicewood Vineyards Pair it With the Claret
Back for its 15th installment is Spicewood Vineyards' world famous chili cook off! There will be over 20 different chili competitors and you get to try as many as you can handle, until it runs out! Not a chilli fan? There will be a food truck on onsite to help quench any and all appetites, and of course, the wine will be flowing! Enjoy live music and a just an Alma round great time.
Get your spice on Saturday, February 25th from 1pm – 5pm. Tickets are $25 dollars now, $30 at the door.
Texas Hill Country Wineries Wine Lovers Passport Event
Tickets are now on sale for Texas Hill Country Wineries Wine Lovers passport event. From January 30th-February 24th, ticket holders will be able to experience 40+ unique Texas Hill Country Wineries on this self-guided tour centering around Valentine's Day. Take time to relax and say hello to a new year with a loved one or friend, discovering Texas wine and enjoying all that the Texas Wine Country has to offer. Tickets include a complimentary wine tasting and a 15% discount on 3+ bottle purchases at each of the 40 participating wineries in the beautiful Hill Country.
Tickets are $100 for a pair, or $65 for an individual ticket. With the average tasting fee around $20, each passport ticket has a value of over $1,000.
Tickets can be purchased here.
Yoga + Wine at Fall Creek Vineyards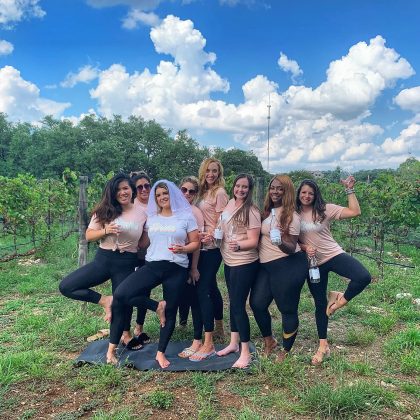 Get your zen on while enjoying the vineyards and sipping on Texas wine. Vino Vinyasa is back in Driftwood at Fall Creek Vineyards for yoga and wine. Vino Vinyasa classes bring together vinyasa-based yoga and fun wine facts through creative yoga poses. Each educational yoga class ends with a comparative wine tasting, inviting you to mindfully taste what's in your glass while applying what you learned through the pose
Tickets are $30 and the event takes place February 12, 12:00-1:30pm.
Valentine's Lunch at Fall Creek Vineyards TOW
Owners Ed & Susan Auler invite you to join them for a Valentine's Lunch at Fall Creek Vineyards at TOW on February 12. Lunch will be followed by a program on the Solar Eclipse Viewing which the Aulers will be hosting on Monday, April 8, 2024, at Fall Creek at TOW. Lunch will include wine pairings as well as a sweet dessert ending.
Lunch is priced at $ 49/person, inclusive of a glass of wine with 2 courses.
Valentine's Fun at Messina Hof
Spend Valentine's among the vines and elevate date night on a romantic cellar tour. Sip on sparkling wine as you stroll the Estate learning the history of the winery. Experience wine like never before with tastings straight from the barrel in their Cellar Room. End the night on a sweet note with our wine-infused truffles.
There are two tasting times:
Saturday, February 4th from 6:30PM – 8PM: Click HERE to purchase tickets.
Saturday, February 11th from 6:30PM – 8PM: Click HERE to purchase tickets.
Or if you're in the mode for a romantic dinner, well they have you covered there too. Couples, 21 and older, are invited to spend the evening with Messina Hof Hill Country. Share romance with a three-course dinner hosted by top local catering, Vivere Catering. The evening will feature wine and live music between 6 PM to 8 PM!
Purchase tickets HERE for a romantic evening in Texas Wine Country.
I'm seriously only scratching the surface here. There are so many fun events going on. Hope my Texas peeps get out there and support our local wine industry.