As we are now in the throes of summer and all that comes with it, I find that I'm a bit more relaxed. School is out, which definitely dials down the stress since there is no homework, projects, or tests, not to mention the sports and other activities that keep us running. We do a little bit of everything in summer and are able to pack in a decent amount of vacations. Sometimes it's just me and Mr. Corkscrew, sometimes it's with the kids, and sometimes it's just me. Whatever and wherever, no matter the activity, y'all know I always have some summer wine in tow. Wines that are perfect for a variety of summer vibes. Looking to rub your toes in the sand? I have the perfect wine. Is a mountain hike your idea of summer fun? Well, I have the prefect wine to enjoy when find yourself back at the base of the mountain. Going boating? I gotcha covered. Even better, all of these wines come in at $26 or less.
Beach Vibes: Rosé
I mean is there any wine that screams summer more than rosé? Sure, I drink it year round, but it is never more present than in summer. For me, I like some ripe, summer red berry fruit as well as tropical fruit in my rosé to go along with the floral and mineral notes. There are some that lean way more savory and herbal than I prefer, but I personally prefer some balance. A few to try:
DAOU Discovery Rosé, Paso Robles $18 – DAOU, pioneers in Paso Robles (which I definitely need to get out to) had me at Grenache the first time I tried this a few years ago. I love, love the stone fruits and lush, ripe melon this one gives. All balanced by bright acidity, but definitely tones it down a notch if you're not not the level of acid-head that I am.
Leyda Rosé of Pinot Noir, Leyda Valley, San Antonio, Chile $20 – Viña Leyda is one of the pioneers of Leyda Valley (they established the D.O.) and crafts gorgeous, cool climate Pinot Noir that is fresh and juicy with vibrant ruby red grapefruit, peach, orange, and salinity. You can taste the Pacific in your glass!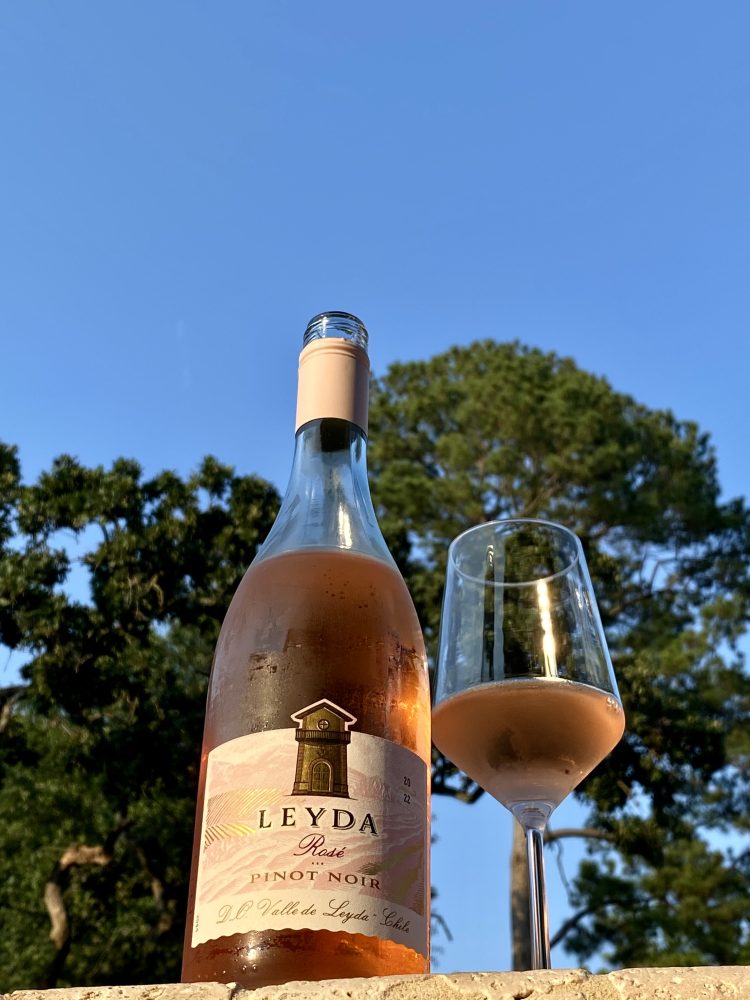 Chateau Miraval Rosé, Côtes de Provence, France $20 – A perennial drinker in our house, it's almost not summer without it. Elegant and refined with fresh berry fruits, crisp apples, watermelon and some floral notes. And while it's from Provence, it's provides a little more body and depth of fruit than many of its regional counterparts.
Sailboat Vibes: Bubbly
I used to want to be the person driving the boat. No longer! I've learned that it's better to kick back and let someone else do the driving – or sailing. And it doesn't get better than having bubbly in my glass. While I sometimes will go big and bring out the fancy stuff, more often than not, I like to bring in the affordable bubbles. Lest a wave send it crashing into the waters below. Of course I was tempted to choose all rosé sparklers below, but balance, right?
Codorníu ARS Collecta Sparkling Brut & Rosé $15 – I first encountered these fabulous Cavas during a trip to Barcelona last year and swooned! For younger Cavas like these, it's all about maintaining the youth and freshness of the wine. The Brut is a Blanc de Blancs and consists of Chardonnay plus a little Xarel-lo and Parellada. Grab some manchego cheese and thank me later. The acidity is divine with the creaminess of the cheese. The rosé is mostly Pinot Noir plus some by Xarel-lo and red varietal Trepat, which they call the Pinot Noir of Spain. Keep the tapas going and enjoy with jamon iberico.
Gruet Blanc De Blancs Sauvage, New Mexico $21 – Crafted in New Mexico, this offers up the goods – chalk, lemon cream, granny smith apples, brioche, and minerals. If you're not in the know, Gruet is an iconic New Mexico producer. French born Gilbert Gruet had a Champagne house, Gruet et Fils, in Bethon, France for many years. But a family trip found him traveling through New Mexico where he met a group of European winemakers who had successfully planted vineyards in the area. He decided to plant an experimental vineyard of Pinot Noir and Chardonnay grapes and as they say, the rest is history. His children, winemaker Laurent and daughter Nathalie now run the business.
Domaine Ste Michelle 'Michelle' Brut Rosé, Columbia Valley, WA $13 / $15 – If you've been paying attention, you know that I have much love for Washington wine. They are the people that made me love Syrah again. Compared to some of their neighbors a couple of states to the south, they offer amazing QPR on really high quality wine. This one is all about laid back summer vibes with lots of strawberries, raspberry preserves, and red delicious apples. An absolute steal at this price point. I've even seen it sub-$10 in Costco!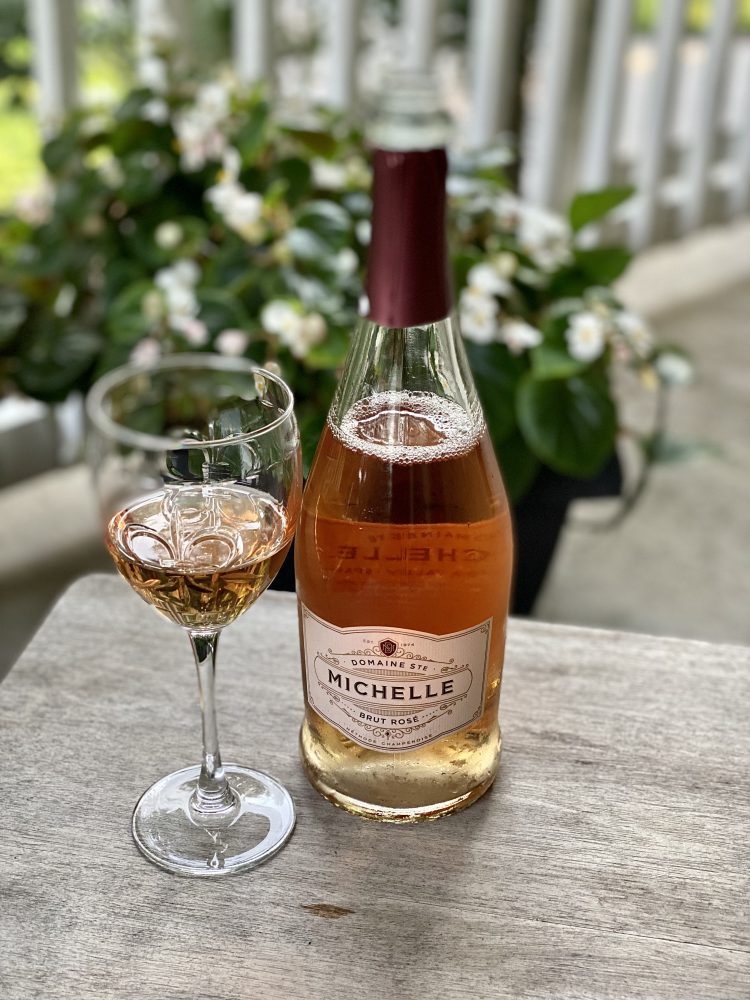 Hiking Vibes: Malbec
Out hiking and ending the day enjoying a beautiful view or a gorgeous sunset? Grab some Malbec. Red wine because it doesn't need refrigeration and Malbec because it's smooth, easy, and laid back. Malbec is the ultimate gateway wine as its lush dark red and black fruits take on the role of crowd pleaser and can tread the middle of the fairway. Plus, what better way to treat yourself after a bit of strenuous work.
Catena High Mountain Vines Malbec, Mendoza, Argentina $15 – Dr. Laura Catena has been tireless in her efforts of studying and promoting Malbec and the entire Mendoza region. Her work in sustainability has been a game changer for the industry. This beauty is a special assemblage of Catena's high altitude estate vineyards and is precise, elegant with beautiful balance and concentration.
Graffigna Glorious Selection Malbec, Uco Valley, Mendoza, Argentina $20 – Graffigna is one of the oldest vineyards in Argentina and known for its world class wines. Whether enjoying alone or teaming up with grilled mushrooms, the fresh raspberries and currants along with spice and floral notes are pretty irresistible.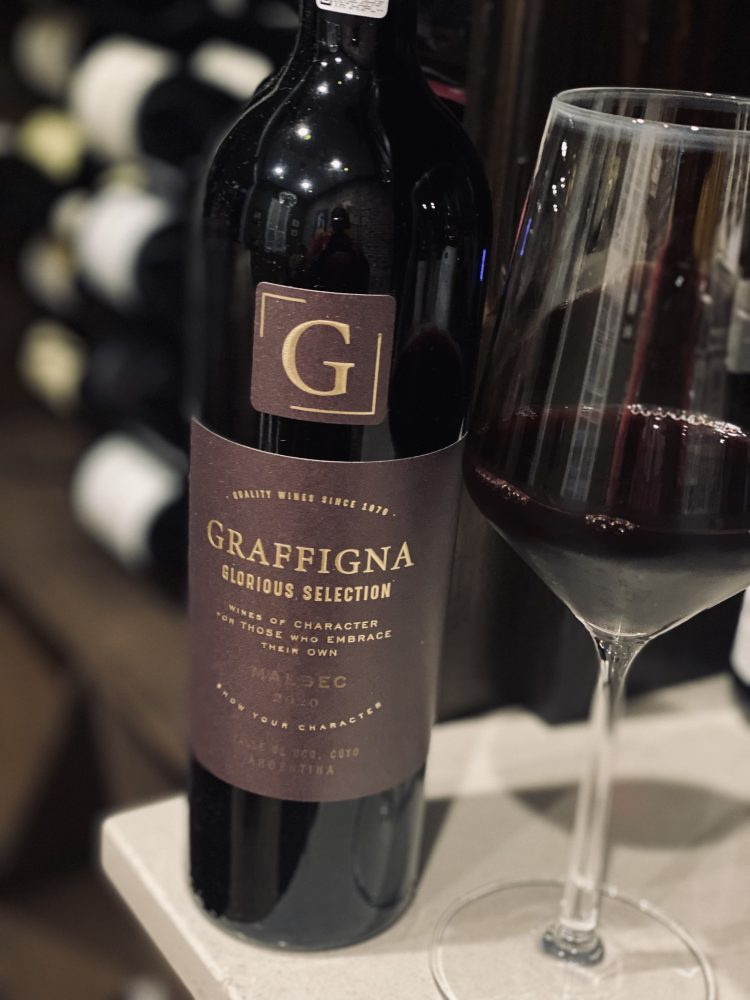 Lakeside Vibes: Sauvignon Blanc
Lakes always make me think of calm and serenity. And nothing evokes that more for me than Sauvignon Blanc. Now, I've recently had a 'come to Jesus' moment with Sauvignon Blanc. It was one of those wines I just didn't love – other than the Loire Valley. But have y'all seen the price of Sancerre lately?! I still love it, but it doesn't fit into my budget friendly summer of $26 or less. But I the more I explored Sauv Blanc, the more I learned that there are some that I really enjoy and appreciate.
Rodney Strong Charlotte's Home Sauvignon Blanc, Sonoma County, CA $11 – This tropical stunner is one of those wines that hammered home the point for me – I CAN enjoy Sauv Blanc. LOL! Lots of citrus, melon, with just a smidge of green, it's clean and refreshing. I've now had it on a few occasions and yep, I still like it. And the price point is just ridiculous! Perhaps someone will catch some fish and grill it up for this one.
The Paring Sauvignon Blanc, California $25 – When I think of The Paring wines, it's like a case of "IYKYK." Winemaker Matt Dees of The Hilt and JONATA has created these amazing wines that blend grapes from some of the most renowned vineyards in Santa Ynez, Santa Maria Valley and Sta. Rita Hills (y'all know I'm a fan!). But the difference is these wines are much more affordable. How? The fruit that goes into The Paring may consist of vineyard blocks that are too young or that might not fit into the vintage style of The Hilt and JONATA wines. So they take the best of the vineyards and make The Paring. #Winning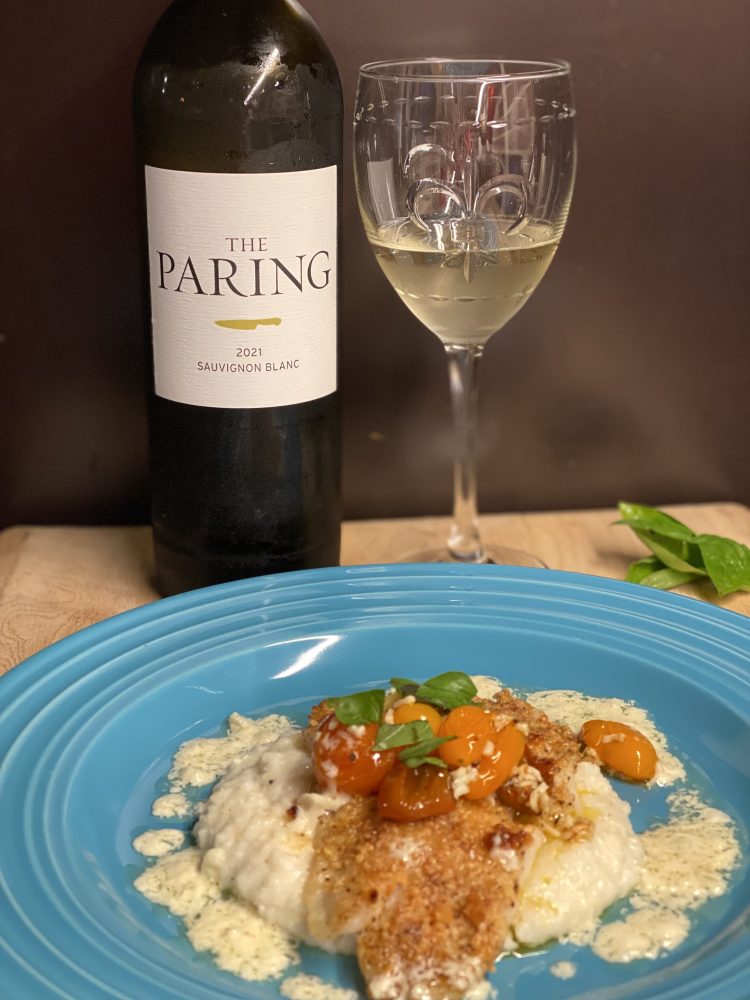 DAOU Sauvignon Blanc, Paso Robles $17 – I first had this SB at a trade event a couple of years ago and found myself going back for more and ignoring all the other wines. A big deal for someone without a lot of SB love. This one adds in mineral and wet stone along with some honeydew, peach, kiwi, and lemon curd. So refreshing and so damn good!
Backyard BBQ Vibes
I live in a place where we can pretty much grill year round. And honestly, there is nothing I love more than getting family and friends together and grilling up something good for them. Summers are best because there is no added pressure of the kids' school events so we can really relax and let loose. Inevitably, the afternoon leads into the evening which may in turn lead to cards or dominoes and plenty of smack talk. There's usually some beef or pork on the grill which means I may want something red.
The Paring Red, California $26 – Back to IYKYK, this so over-delivers at its price point. A blend of Bordeaux varietals (50% Cab Sauv, 20% Cab Franc, 20% Merlot, 10% Petit Verdot), it will be happy at the picnic table with the BBQ. Have it with some smoked ribs. You're welcome! Mocha, black fruit, vanilla spice, and earth are all on display here. Still so amazing what they do at this price point!
Château de Lancyre Pic Saint-Loup, Languedoc, France $26 – I stated the earlier this year that one of the trends I was looking forward to was Languedoc leveling up. If Bordeaux is the "stuffy" old guard (no shade – I collect Bordeaux), then Languedoc is the hipper Millennial or early Gen Z. Down south, the land is cheaper, the rules are fewer, the commitment to sustainability is great – and the wines are more affordable. If you're a red wine lover, do know that red blends lead the way here. Think bold red fruit, baking spices, and herbs like sage and thyme. This Pic Saint-Loup (a sub-region), comprised of 65% Syrah, 35% Grenache, is bold, yet smooth and would love a little brisket.
Ciffre Saint-Chinian, Languedoc, France $23 – Cause yeah, I'm doubling down on Languedoc. Y'all, I have been so impressed by these wines and their price points. Did I mention that Languedoc was the largest producer of organic wines in France? And as someone that's been smitten with Grenache of late this one hit a sweet spot for me. It's sort of a flip from the previous wine at 60% Grenache, 40% Syrah, which means it showed more red fruits (think a tasty cherry jam), vanilla, and a touch of tobacco and black pepper. Bring on the lamb chops!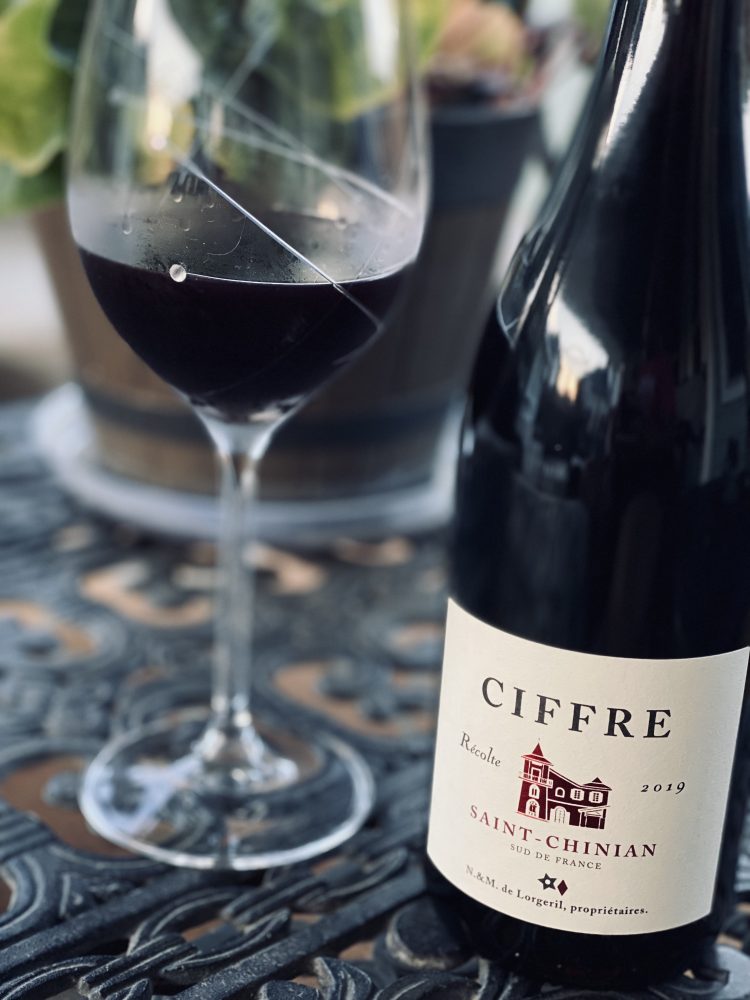 Cheers to summer wine! Happy summering y'all!