As I've said in my bio and mentioned in various posts, one of the things that I love about wine (other than the obvious) are the stories behind the wine. Well, I think I've found one of my favorites to date. Receptionist to esteemed wine maker. Talk about the ultimate in Cinderella stories! And yes, I'm a sucker for a Disney classic.
Victoria Coleman is currently a winemaker focusing on Cabernet Sauvignon and Pinot Noir for Lobo Wines in Napa Valley.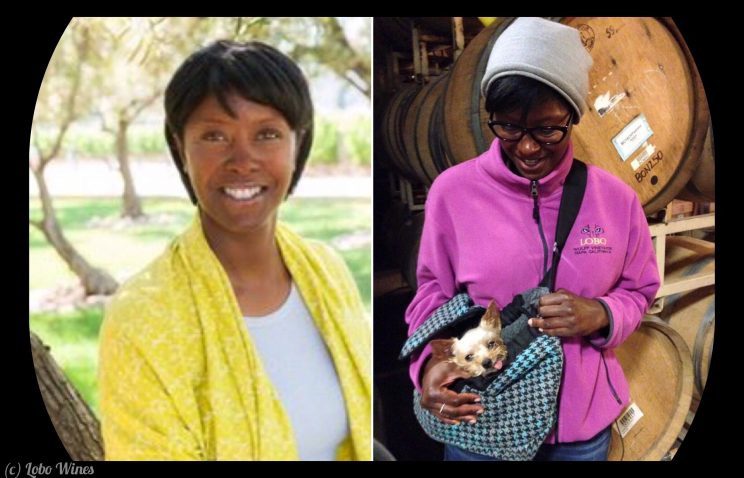 But it's her journey here that is the stuff of dreams. She started out as a temporary receptionist at Stag's Leap Winery back in 1998. According to her, she "chased a guy" from Seattle down to Napa and needed a job. A couple of months later, a Production Assistant job became available at the winery and this put her squarely in contact with Michael Silacci, who was in charge of Stags Leap's viticulture and winemaking. It was under Silacci that she learned about making harvest decisions as well as various steps in the winemaking process. And it was this exposure that really ignited her interest and propelled her forward in the wine industry. And let's be real – how many female black winemakers have you seen?
In 2004 she enrolled in the viticulture program at UC Davis and began working with Mario Bazan at his vineyard management company. It was during this time that Bazan decided to make his own wine and selected Victoria as the winery's founding winemaker in 2005. During an internship in 2008, Victoria got a taste of the Old World while working alongside Erick Tourbier at Chateau Mouton Rothschild in Bordeaux, France. She also began winemaking projects for Lobo Wines and Tyge William Cellars.
And in 2010 she found herself near Xi'an, China at Jade Valley Winery. She actually got this job almost by accident. She was at a dinner party for a group of Chinese visitors and due to some gaps in communication and translation errors, shockingly found herself being congratulated and toasted at the end of the dinner for being selected as the winemaker for Jade Valley. Or something along those lines. Can't say that I've ever gotten a job this way! For several years, she maintained a grueling schedule by going to China three or more times a year and staying for several weeks at a time to oversee and make Jade's wine, as well as maintaining her work in Napa.
Today, she is one of the primary winemakers at Lobo Winery.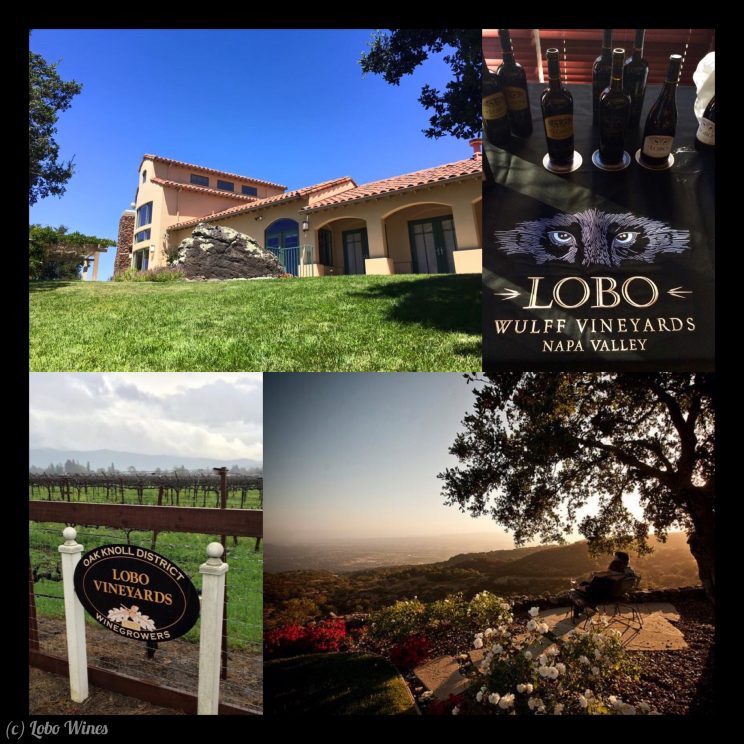 Lobo has an interesting approach to winemaking. Randy and Krys Wulff, the husband and wife team that created Lobo Wines, produce three varietal wines – a Chardonnay, a Pinot Noir, and a Cabernet Sauvignon.
Instead of hiring one winemaker, they initially hired three with each winemaker focusing on the varietal that they knew best and had the most experience with. Sounds like a smart idea to me. Victoria was selected as their Cabernet Sauvignon winemaker but has also recently taken over as the winemaker for Pinot Noir as well. The Lobo Chardonnay is made by Randy Lewis who's known as a master of this wine.
I recently had the privilege of tasting the Lobo Wines and now find myself a big fan. Sometimes fate just places me exactly where I need to be. Like seriously. There I was sitting at a restaurant bar (Union Kitchen) preparing to place a to-go order for dinner. The Husband had stayed home with Thing 2 because he was sick and no one wanted to cook. I was sipping on a glass of wine (of course) when I struck up a conversation with a new #WineFriend and the rest is sort of history.
And yes, I know I'm breaking my own rule about tasting notes and I've done my best not to ramble on with boring wine speak, but it's a great story with great wines.
2015 Lobo Wulff Vineyards Chardonnay
The first wine I tasted was the Chardonnay made by winemaker Randy Lewis. I say it all the time, I don't do a lot of Chardonnay and when I do, I usually prefer it unoaked or lightly oaked. This one was very smooth and creamy with some buttery notes, and had quite a luscious mouthfeel. It was apparent that it had undergone MLF and had seen some oak, but not in an over the top way. It was quite refined. Apple and pear aromas gave way to more pear and melon on the palate with a slight hint of smokiness. If you're a Chard lover, give this one a try.
2012 Lobo Wulff Vineyards Pinot Noir
Next up was the Pinot Noir. Oh hello! This was a seriously fantastic Pinot! The grapes for this Pinot come from the Oak Knoll District in Napa which is prime Cab territory. This one had lovely tart cherry and strawberry flavors as well as some earthiness. Typical profile for a PN but with a bit more ripeness and lusciousness (is that a word?). But with all the ripe fruit, this one isn't a fruit bomb. It shows a great deal of restraint with touches of earthiness. Wow!
2013 Lobo Wulff Vineyards Napa Valley Cabernet Sauvignon
Then it was time for the big guns. The first Cab was the Napa Valley Cab which they deem their sort of everyday Cab. This one had rich black cherry notes and chewy tannins that made me really want a ribeye. Seriously. But the tannins didn't hit me over the head and were very well integrated. I could drink this one now or cellar for a few years. I still just wish someone had brought me my ribeye.
2013 Lobo Wulff Vineyards "Atlas Peak" Cabernet Sauvignon
The final wine I tried was the Atlas Peak Cab which is the flagship wine. Another "wow" from me. This one was a bit smoky with lots of dark fruit and a bit of spice on the nose. More dark cherry, cranberry, and blackberry fruit on the palate with some earth, leather and big tannins. Though it was "big" it was surprisingly approachable as well. A seriously fantastic, well structured, well everything wine. I want more of this to cellar! And a ribeye.
Cheers to meeting random #WineFriends and discovering new wines!